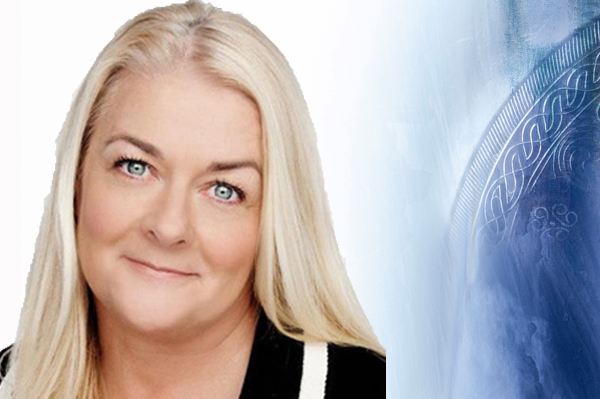 SHARON BROWNE
Sharon Browne has been working in the music industry for over 30 years. Her management buyout in 1996 of K-Tel in Ireland created what was to become Ireland's Premier Irish Music Label – Celtic Collections, an independent and Irish owned label representing Ireland's best loved Artists such as Phil Coulter, The Dubliners, The Wolfetones, The Furey Bros & Davy Arthur as well as the female vocalists from Celtic Woman. Sharon's career to date has focused on promoting established artists as well as breaking new acts and launching them on the world stage.
Sharon Browne created Irish record label Celtic Collections and was the Original Producer of Celtic Woman. For Sharon, no longer with Celtic Collections or Celtic Woman, it was time for a new challenge and a new chapter in her life. In Celtic Thunder, Sharon Browne met that challenge head on. She channeled 30 years of music industry experience, her production expertise and her unique vision into sculpting a new and exciting show from scratch.
In 2007 Sharon held auditions in Ireland and Scotland to cast her new show Celtic Thunder, which featured 5 talented male soloists performing Celtic and international hits. She shot the Public Television special at the Helix in Dublin in August 2007 and it first broadcast in the US in March '08, where it immediately captured the imagination and hearts of the US Public Television audience.
Immediately upon its release, the show's debut album, Celtic Thunder, shot straight to the top of Billboard's World Music Charts. Since then Celtic Thunder has released a steady and impressive collection of best-selling albums, all developed around the show initially conceptualized by Sharon Browne. Celtic Thunder The Show, Act Two, Take Me Home, It's Entertainment, Christmas, Heritage, Storm, Voyage, Mythology, Holiday Symphony, Very Best of Celtic Thunder and Legacy Vol 1 and Legacy Vol 11 as well as multiple live performances on DVD and live touring shows.
Error: Server configuration issue