DAVID MUNRO - MUSICAL DIRECTOR
CURRENT LINE-UP (CTX)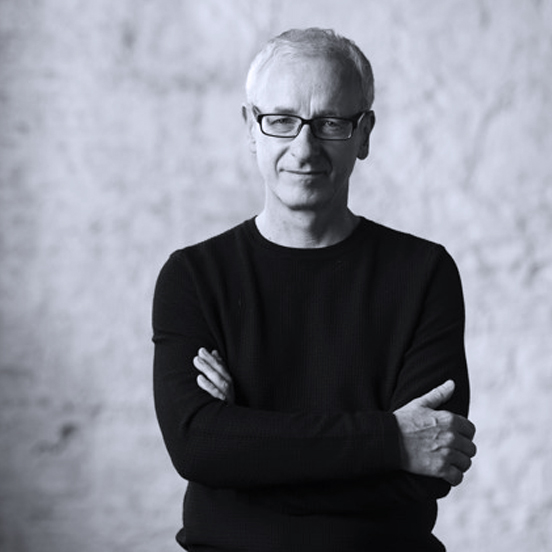 DAVID MUNRO
A graduate of Glasgow University, David started his musical life as a concert pianist then turned his attentions to theatre, notably ballet and opera. He has worked as musical director, répétiteur and composer for many ballet and contemporary dance companies including The Royal Ballet, Scottish Ballet, Miami City Ballet, Singapore Ballet, Mark Morris Dance Company, Jiri Kylian (NDT), Random Dance and L.C.T.D.
He was on the music staff of Scottish Opera where he was musical director of a wide range of works from Rossini through Puccini to Janacek and has composed numerous works for the stage and orchestra that have been produced and broadcast throughout the world. A prolific composer, his commissions "The Musical Story Book" for B.B.C. Radio 4 were nominated for a Sony Award in the UK as have been his many works for Scottish Opera. Amongst others, he has worked with Sinead O'Connor, Maire Breatnach (Clannad), Finbar Furey, Phil Coulter, The Dubliners, Brian Kennedy, Samantha Mumba and Hayley Westenra.
He has conducted, collaborated and performed with many orchestras including The Orchestra Of Scottish Opera, The Royal Scottish National Orchestra, The National Symphony Orchestra (Ireland), The Spokane Symphony Orchestra, The Vancouver Symphony Orchestra, The Toronto Symphony Orchestra, The Cincinnati Pops Orchestra and The West Virginia Symphony Orchestra. David was musical director with The Celtic Tenors for several years achieving several No. #1 albums with them as producer and musical director and more recently with The Canadian Tenors, collaborating on their recent No. #1 album.
David joined Celtic Thunder in 2011 as Musical Director and has toured with the show ever since. He has composed several original songs for Celtic Thunder and is responsible for all musical and vocal arrangements on the recent tours of Voyage, Mythology, Celtic Thunder Symphony, Very Best of Celtic Thunder and now Legacy. "One word sums up the prevailing mood behind every note in Celtic Thunder. That word is collaboration. The creativity that involved in making a Celtic Thunder show is immense. From the moment the first note is struck in rehearsal to the final gloss put on each track in the studio, I search for the best possible arrangement for each song. We have the finest singers, musicians and engineers on every project that we can find, and they have all contributed greatly to what you hear."
"A creative endeavor like this has two distinct sides to it. Firstly the choice of material and secondly ensuring those final choices work. The Celtic Thunder tradition has always been to bring you the best possible versions of music that you know and love and so continuing that tradition is no easy matter."
Error: Server configuration issue