JOIN CELTIC THUNDER ON AN ALL IRISH CRUISE
February 12-19, 2022

GERTRUDE BYRNE'S CRUISE IS THE MOST MAGICAL VACATION EVER
Celtic Thunder is delighted to be a part of the all Irish Entertainment aboard the MS Nieuw Amsterdam, sponsored by Gertrude Byrne Cruise. What is a Gertrude Byrne All Star Irish Charter Cruise and why is it so special? Gertrude's cruise provides a unique Irish entertainment experience created exclusively for her guests. It brings like-minded enthusiasts of Irish music together, singing, dancing, culture, friendships and let's face it…general FUN. A Gertrude Byrne cruise has been described more like a reunion, even by first-time guests. They experience the holiday of a lifetime. Together with Holland America guests are offered the ultimate in luxurious living while sailing around the beautiful ports of call in the Caribbean. It truly is a one-of-a-kind experience.
The hospitality is exceptional, you feel like relatives rather than customers. The mealtime banter is like being with friends rather than strangers. It spoils you for any other cruise and the customer satisfaction validation speaks for itself. Record numbers of repeat passengers continue to sail on Gertrude Byrne's cruises, why, because they know that they never disappoint. If this is your first cruise be prepared to have the best time of your life!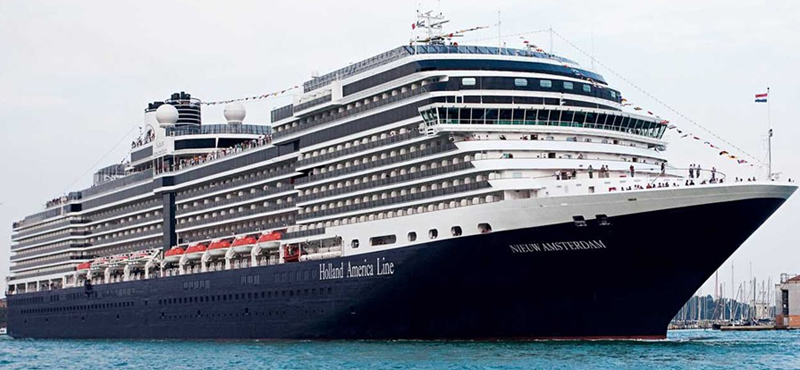 A HOLIDAY OF YOUR DREAMS –
A cruise is the perfect carefree solution, where you don't have to worry about catching the next coach or flight as you travel from one place of interest to another. No packing and unpacking your bags and, most important, no searching for fine dining wherever you go! You will find that Holland America cruise ships are luxurious floating resorts offering every comfort, convenience and amenity that one could imagine. Once you step aboard into the warm welcome of a Gertrude Byrne cruise, the holiday of your dreams awaits you. Your rate includes luxurious accommodations, 5-star dining, breakfast, lunch, dinner, afternoon teas, high teas, cocktail receptions, midnight buffets and superstar entertainment. There is no other Irish charter cruise in the world that can compare to a Gertrude Byrne Promotions product.

ENCHANTING PORTS OF CALL WITH IRELAND'S GREATEST ENTERTAINMENT –
The tropical islands of the Caribbean are some of the most beautiful in the world. From the charm of Holland America's own Paradise island Half Moon Cay, Bahamas to the delightful islands of Amber Cove in the Dominican Republic to St. Thomas in the US Virgin Islands to San Juan, Puerto Rico. Travelers sailing into these tropical ports whether by silvered yachts or gilded cruise ships, pause and gaze in astonishment of the turquoise waters and magnificent scenery.
BE SURE TO CHECK OUT THE GERTRUDE BYRNE CRUISE WEBSITE.