DAMIAN MCGINTY & ANNA CLAIRE WEDDING
WHERE THERE IS LOVE, THERE IS LIFE
HISTORY
Damian McGinty stole the hearts of Celtic Thunders Fans in 2008 with his heartwarming "Come By the Hills" and fun performance of "Puppy Love" at the tender age of only 14. In less than a decade, Damian Mc Ginty has gone from a 14 year old singer in the local church choir, to an internationally adored 25 year old singer and actor with a fan base several times the size of his hometown population.
Damian was born in Derry, Northern Ireland. Selected in 2007 by producer Sharon Browne and musical director Phil Coulter to join the inaugural cast of Celtic Thunder, Damian quickly became a fan favorite for his friendly charm and his big voice. Deep baritone voice. In the time he was with the group, Damian performed in six specials for Public Television and completed four coast-to-coast tours of the U.S. and Canada, and Celtic Thunder sold over two million CDs and DVDs as well as over a million concert tickets.
Following his own advice to "Dream Big," Damian took his career to the next level by auditioning for the Oxygen network's "The Glee Project" in 2011. Out of 40,000 applicants, Damian was chosen to appear on the show with only 11 other hopefuls. Alongside several cast-mates with exceptional talent, Damian's work was cut out for him. Extreme dedication and an intense work ethic took him to the final four, and ultimately he was chosen as one of two winners. As a winner of the project, Damian landed a guest star role in Fox's hit television series "Glee," as foreign exchange student Rory Flanagan. Initially slated to appear in just seven episodes, Damian was so popular his role was extended to finish out the rest of Season 3.
With fans clamoring for more, Damian self-produced an eponymous titled EP in late 2012. The 5-track album raced up the iTunes charts to hit #3 in the U.S. (as well as #1 in Ireland, Mexico, and Peru).
In 2013, Damian returned to the Public Television forum. First, he worked with former Celtic Thunder cast-mate Paul Byrom in Paul's PBS special, "This is the Moment," and then he appeared with child prodigy Ethan Bortnick in Ethan's special, "The Power of Music," which went on to be a #1 concert pledge show on PBS. To the great delight of eager fans, Damian toured across the U.S. with Ethan in the 2014 "The Power of Music" spring and fall tours.
Damian has since lost the retainers and is a lot taller these days! Fans love his rendition of Ed Sheeran's "Galway Girl" get a few laughs watching his "Bye, Bye Baby" and enjoy "LOVE" in the latest Celtic Thunder Show Celtic Thunder X.
Damian has had an Incredible Musical Journey since the age of 14, and now Damian has started another Journey with Anna Claire, married on June 1st 2019. Everyone at Celtic Thunder wishes Damian and Claire their very best and many blessings for years to come.
IRISH WEDDING BLESSING
As you travel life together…
May God guide you on your way,
And bring you new found joy in each other, day by day
May your home be graced with Peace,
May your sharing know no bounds,
May your friendship know full measure
In this lifetime love you've found…
And as your closeness deepens,
May each moment be the start
Of Life lived Hand-in-Hand
And Love lived Heart-to-Heart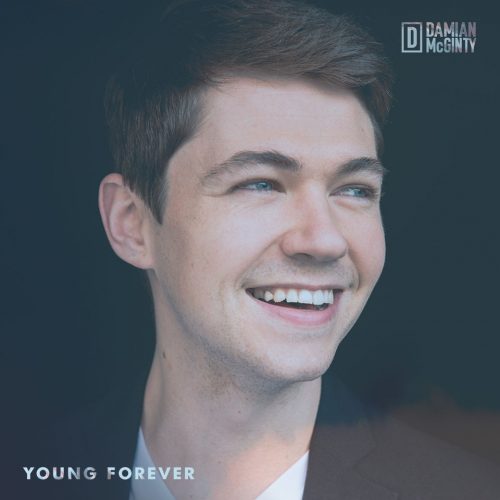 TRACK LIST
1. Geronimo
2. Home Sweet Home
3. Slow Dance
4. You Should Know
5. Bus to Mexico
6. Forever I do
7. Unbelievable
8. Sixteen
9. No More Time
10. Love on Rainy Days
11. Saltwater
12. Sweetest Goodbye
13. Blue and Red Lights
More than twelve years in the making, Young Forever distills and explores the sounds, adventures, insights, and wisdom gleaned from Damian McGinty's decade on the road with Celtic Thunder, his time on PBS and Glee, his years living in LA, and his observations and experiences of the human condition. This pop-infused album runs the gamut from the upbeat "Sweetest Goodbye," to the powerful "Home Sweet Home," to the hopeful "Love on Rainy Days," to the haunting "Blue and Red Lights." The songs on this album reflect a deep understanding of our universal humanity: our common struggles, triumphs, relationships, and loneliness; our longing for love, escape, and discovery.
Young Forever was produced by Cian Sweeney, Matt Weir and Pete Wallace.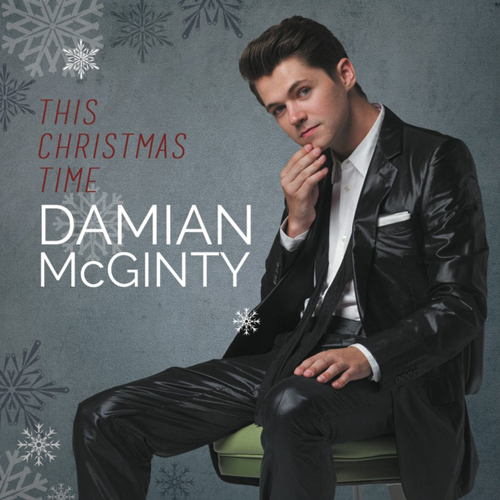 TRACK LIST
01. CHRISTMAS (BABY PLEASE COME HOME)
02. IT'S BEGINNING TO LOOK A LOT LIKE CHRISTMAS
03. RIVER
04. WILL YOU DANCE WITH ME (THIS CHRISTMAS TIME)
05. HALLELUJAH
06. LAST CHRISTMAS
07. SILENT NIGHT
08. IRISH CHRISTMAS
09. WHITE CHRISTMAS
10. HAPPY CHRISTMAS (WAR IS OVER)
11. DAMIAN'S CHRISTMAS GREETING
The Celtic Thunder Online Store Guarantees you authentic Celtic Thunder product and we ship worldwide.
On this CD, Damian's smooth, deep & rich voice brings alive eight traditional Christmas favorites, as well as two originals written by Damian & co-writer Tom Harrison. Will You Dance With Me (This Christmas Time) and Irish Christmas.
This Christmas Time, produced by Grammy-nominated producer Warren Huart, was recorded primarily in Warren's studio, Spitfire Studio in Los Angeles. I hope you enjoy this record, as much as I have enjoyed making it says Damian. The holidays remind me of being home, spending time with loved ones. That was the emotion & drive behind the making of this record: to be able to bring people together through songs we all know & love, mixed in with two fresh, original Christmas songs. mThis Christmas Time will soon be a new classic & favorite part of the joy of Christmas celebrations.